This article is written from a real world point of view and so is not considered part of The Worst Witch universe.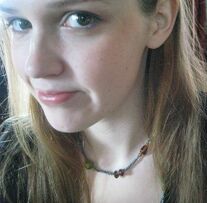 Emma Brown
is known for her role of
Maud Moonshine
in the television series
The Worst Witch
(1998- 2001). Maud is a friend of
Mildred Hubble
,
Enid Nightshade
,
Jadu Wali
and
Ruby Cherrytree
. She did not appear in the spin-off series Weirdsister college, and her character, Maud, is not mentioned in that series.  Emma has a brother named Craig. After The Worst Witch wrapped up in 2001, She did not return to acting. In 2007, Emma married James Ronicle and the two have two children. Emma is currently a student at the university of york. A little over a decade since The Worst Witch ended, Emma still keeps in touch with her Worst witch cast members.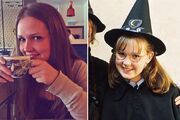 Born: 1984 in Leeds, West Yorkshire, England, UK
Alternate Names: Emma Jayne Brown, Emma Jayne Ronicle